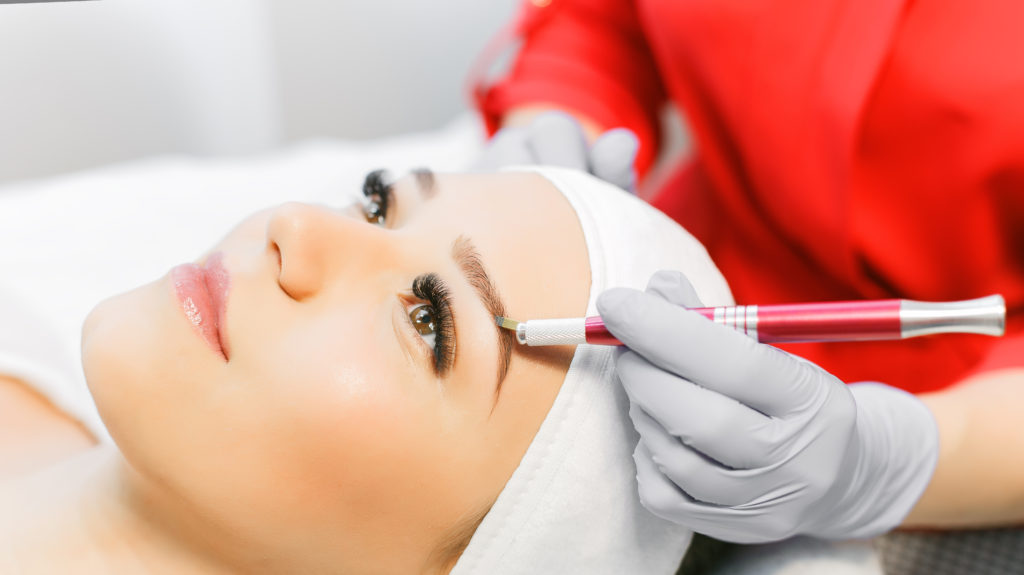 MICROBLADING
Below you will find useful information and answers to common questions. Please inform me if you are taking any medications, pregnant, or have any other medical condition that would require medical clearance from a physician.
What is Microblading?
Microblading, came about in 2012 as an alternative to permanent eyebrow tattooing. Microblading is a semi-permanent tattoo where a cream pigment is deposited into the top layer (epidermis) of the skin with a very small manual blade.  Unlike permanent tattooing which usually looks like a thick uniform line, Microblading is meant to look like real hair strokes which leaves you with a natural beautiful result.
What's the process?
Microblading is a two-step process.  The initial visit and then a follow-up visit 4-6 weeks later.  Prior to the first visit, I will ask for two pictures of your eye brows.  One with make-up (if you draw them in) and one without. These pictures are important so that I can be prepared for your visit.
First Visit:
1. Brief consultation.
2. Numbing 25-30 minutes.
3. Signing consent forms/reviewing after care instructions.
4. Remove numbing and work on the pre-drawing of brows
(MICROBLADING DOESN'T BEGIN UNTIL PRE-DRAWING
IS APPROVED BY YOU).
5. Pigment for microblading is chosen and approved by you.
6. Microblading procedure begins (45-60 minutes)
7. You get to see your gorgeous new eye brows.
The procedure itself consist of 4-5 passes on each eye brow to achieve the desired outcome.  You will continue to be numbed throughout the process.  Once the procedure is completed, you will receive a small moisturizing jar of balm that you will use on your eyebrows throughout the healing process.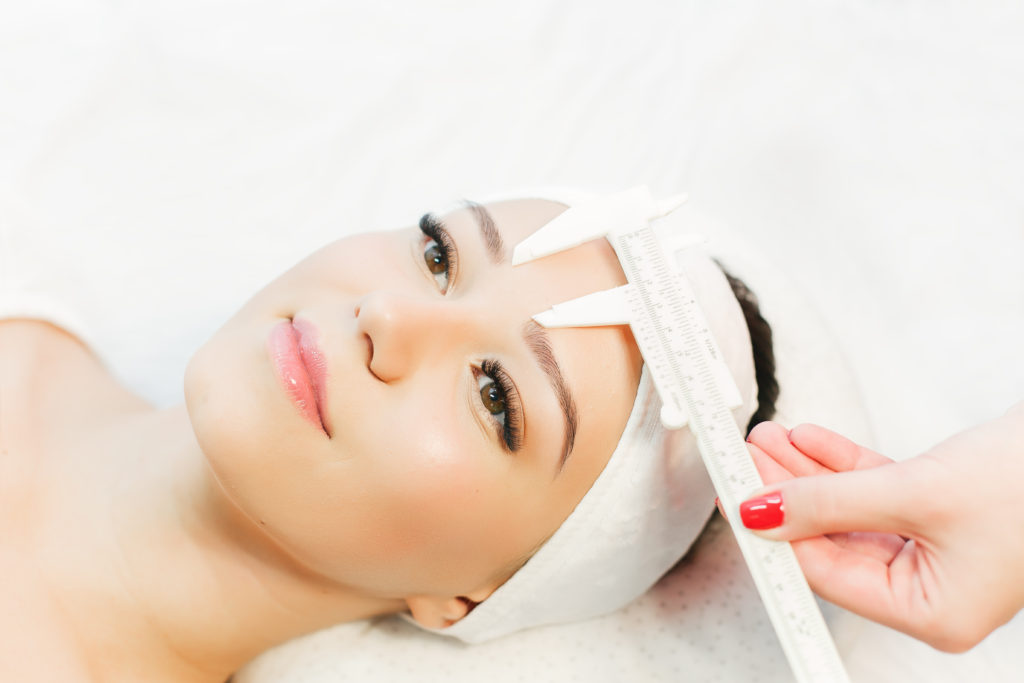 Follow up
This visit happens 4-6 weeks and is scheduled at the initial visit. The purpose of the follow up is to fill in areas that healed without retaining enough pigment and touch up areas of the brow that may not have come out the way you initially wanted.  Maybe you wanted more of an arch, more length at the ends or just filled in more.  This is the visit we do all of that.
How long are the sessions?
Both initial and follow up visit can take 2-3 hours depending on how long it takes to pre-draw the eyebrows to your satisfaction and how many passes we do on each eye brow.  Remember, just the numbing takes 30-45 minutes.
How long does it take to heal?
Everyone is different, but generally it takes 4 weeks to fully heal.  It is very important that you follow the after-care instructions carefully to ensure proper healing.  The healing process & after-care instructions will be reviewed in the beginning & end of the session.
How long does it last?
Microblading lasts anywhere from 18-24 months.
Does it hurt?
The pain is minimal.  Most clients say they experience pain of 2-3 out of 1o.  Pain is dependent on the area being microbladed and on the individual's pain tolerance.  You will be periodically numbed throughout the process but if at any time the pain is unbearable (this has never happened), please let me know.
---